Château Du Moulin Rouge
Cru Bourgeois Supérieur
Château du Moulin Rouge has a lovely, deep, ruby-red colour.
The complex, powerful bouquet features hints of spice and ripe fruit, as well as delicate understated oak.
The wine starts out quite elegant and well-structured on the palate, going on to display ripe tannin and a fine long aftertaste.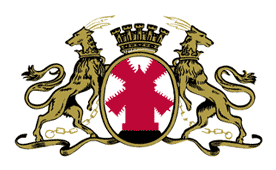 Harvest
Grapes are entirely harvested by hand at Château Moulin Rouge.
More traditional and less brutal than mechanical harvesting, this means that the bunches are picked whole and unbruised, and only once they have achieved the desired degree of ripeness. An initial sorting is done in the vineyard, during picking.
Selected bunches are then brought to the vat room to be destemmed and sorted twice again before being crushed and pressed.
Winemaking
Fermentation takes place in temperature-controlled stainless steel vats..
Every vat is tasted each morning in order to achieve just the right degree of extraction.

Once alcoholic fermentation and malolactic fermentation are finished, it is time for the delicate operation of blending wines from the various vats.
Ageing
The best ones are put into French oak barrels, one third of which are new every year.
Barrel ageing lasts for 12 months. The wines are once again blended at this point, then racked with egg whites in the time-honoured Médoc tradition.  The wine in bottled in June.